Banner Photography of Lois lake
STAND UP PADDLE BOARD RENTALS
SUPing has gained massive popularity due to its tranquil glide....it has a "zen" feel
It's true, paddle boarding is slower than kayaking, but double the fun! Why?
Paddle boarding allows the rider to peer into the underwater world like no other watercraft due to minimal surface disturbance from a standing perspective. Birds, and all land life, don't even know you're near.
PLUS, the freedom of standing versus sitting in a cockpit is easier on the back muscles.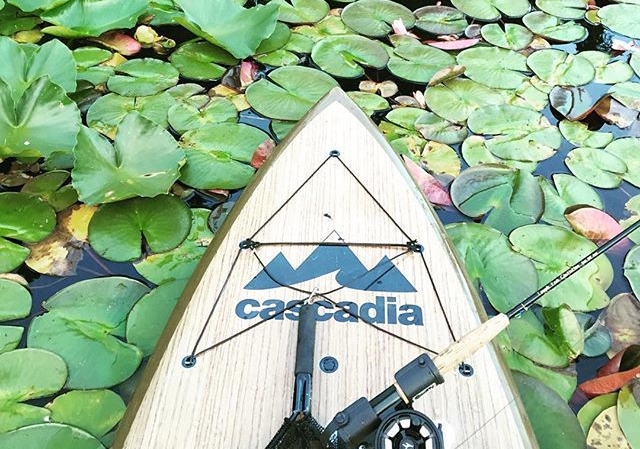 All of our Cascadia paddle boards are a minimum of 30" wide to strike that perfect balance between stability and glide.
WE RENT B.C. PADDLE BOARDS!
The 11' White Cap or the 10' 6" Chinook inflatables gain you access to remote locations (pack it in its backpack). A comfortable 33" wide all-around board. You have to touch an inflatable to believe they are as rigid as a hardboard!
The 12' Drifter that rides nicely into wave action. A stable 33" flatwater paddleboard.
The lightweight (under 27 lbs), versatile 11' XR-4. Load on your kid with picnic supplies and enjoy this super stable, easy to maneuver ride.
Our boards are long so they paddle faster, smoother and straighter. You will get more paddle strokes per side before you have to cross over.
time sUP
1 day $ 75
2 day $115
3 day $150
4 day $180
5 day $205
All rentals are per calendar day (not 24 hrs)
SUP RENTAL INCLUDES: 1 PFD (not inflatable) with whistle, coil leash, adjustable SUP paddle.
ALWAYS GET OFF ON THE WATER, NOT ON SHORE
REMEMBER* The easiest way to damage a watercraft is by dragging it up on shore or loading it on shore.
WE ALSO RENT:
If PFD is auto deployed, renter will be charged for a re-arm cylinder at cost.
SUP car top kit $5/trip
PLUS MORE - See our Gear Rental Page
This website is a great resource for learning SUP body positioning, paddling and paddle strokes, and turning.
To learn all about inflatable stand up paddleboards, click here.